The Asian-Pacific City Summit (The APCS) is working on making ourselves and other relevant events familialise to the elementary and the junior high school students in Fukuoka City.
---
Guest Teacher
Held on Wednesday 22 June 2022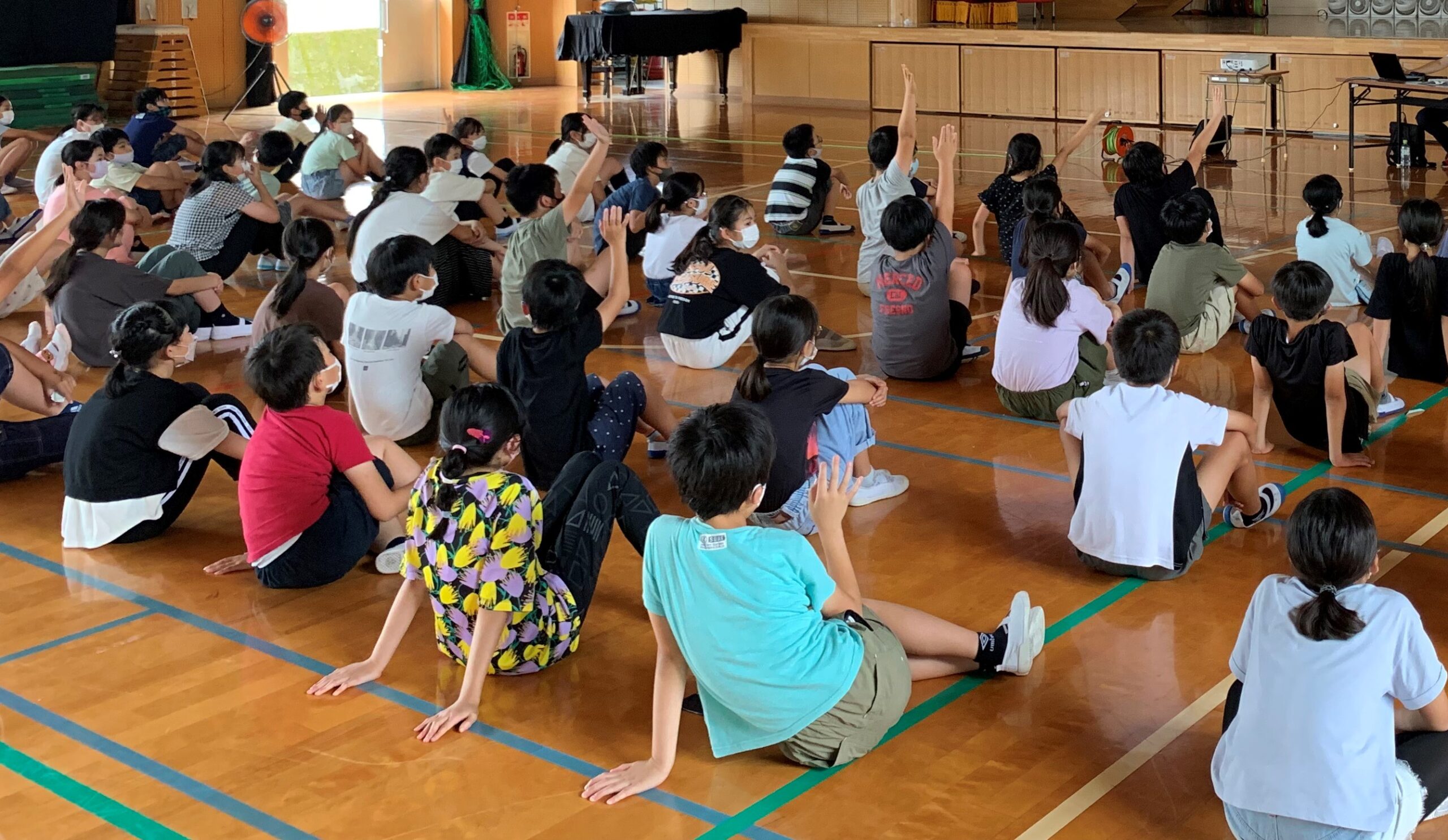 We, the APCS, visited Muromi Elementary School in Fukuoka City as a guest teacher and had the talk-session about UN-Habitat, SDGs and the 13th APCS.
On the day, for the students could think about the SDGs as if it relates to themselves, the guest teacher introduced the initiatives close to us, such as the activities of UN-Habitat, the reasons for learning about SDGs and the contents of SDGs' each goals, to 120 Fifth-grade students, comparing with the current situation in the world.
Followed by leaning the SDGs, the guest teacher talked about the APCS's member cities and its history, as well as international conferences called "The Asian-Pacific City Summit" held mainly by Fukuoka City.
The session included with quiz time, the teacher felt grateful such opportunity was established by seeing the students proactively presenting and asking questions.
We, the APCS, look forward children who are growing up to interesting in the SDGs and the city's future where they live in, and to working on the world's issues as if they are their own matters.
---
Special Lunch Day
Held on: Tuesday 12, Wednesday 13 & Thursday 14 July
Where: Elementary schools in Fukuoka City
Held on: Tuesday 19 & Wednesday 20 July
Where: Junior high schools in Fukuoka City
Special lunch menu prepared after cuisines from the APCS's member cities were served at the schools in Fukuoka City. This year, on the above schedule, the menu included "Zha Jiang Mian (Fried sauce noodles)", a home-style dish from the APCS's participating country of China, and there was an in-school announcement introducing the APCS on the day of the special lunch.
Additionally, luncheon mats introducing the APCS's overview and its history has been produced and distributed to the schools in Fukuoka City.